International Trade Shows
GARMENTECH Trade Shows in Dhaka, 2018
The Exhibition Time:Jan 24-27, 2018
The Exhibition Site:Dhaka, Bangladesh
TopSorb Hall:04
Booth No.:411&412
About Garmentech Bangladesh 2018
GARMENTECH Bangladesh 2018, into its 17th edition is the perfect marketing forum to reach out to the entire cross section of decision makers and technical personnel in the RMG sector of the country.
Visited by Decision Makers, Procurement Managers, Technical Heads and Technicians, your participation provides an ideal opportunity.
Following GARMENTTECH in Dhaka, Bangladesh in January 2017, AUSPACK in Sydney, Australia in March, and INTERPACK in Dusseldorf, Germany in May, the GARMENTECH exhibition in Dhaka, Bangladesh in late January 2018 was also completed.
As an exhibitor, DriSAFE BANGLADESH, a subsidiary of TOPSORB, is devoted to developing professional moisture-proof solutions for customers with different needs. The exhibits of this exhibition cover a series of products such as container desiccant series and high hygroscopic packing series, which have attracted exhibitors from all over the world , And conducted in-depth exchanges.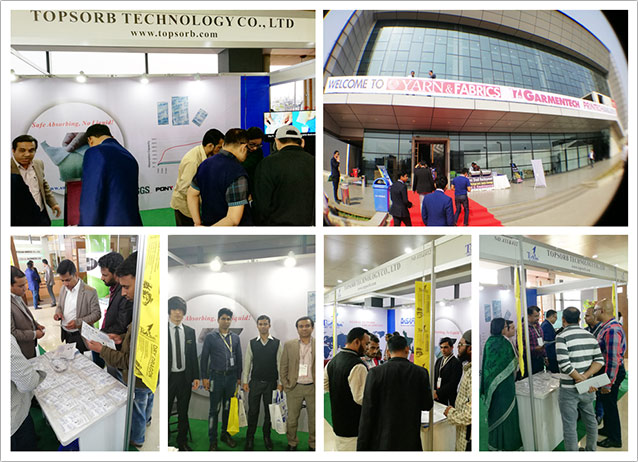 TopSorb at Exhibition Fairs
1. ENVASE Trade Show in Buenos Aires, 2017
The Exhibition Time:Aug 8-11, 2017
The Exhibition Site:Buenos Aires, Argentina
TopSorb Booth No.:445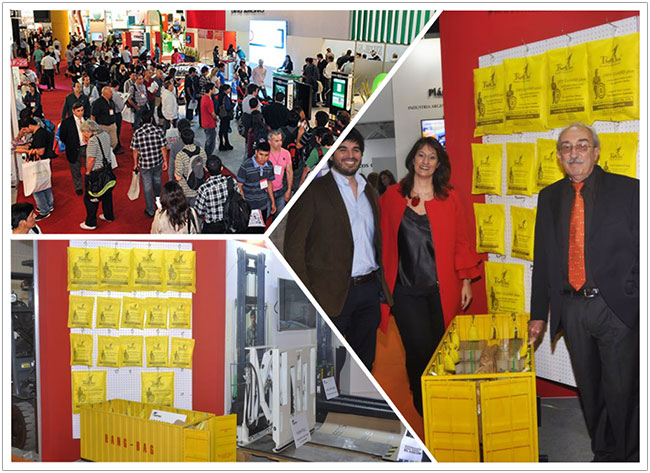 2. Interpack Trade Shows in Dusseldorf, 2017
The Exhibition Time:May 4-10, 2017
The Exhibition Site:Dusseldorf, Germany
TopSorb Hall:07
TopSorb Booth No.:72E18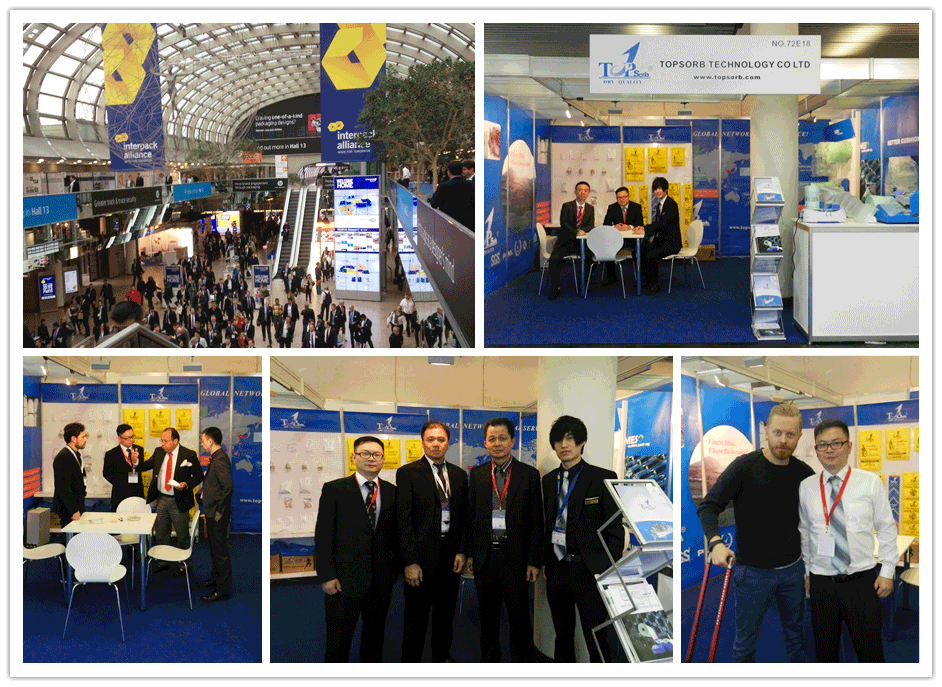 3. AUSPACK Trade Shows in Sydney, 2017
The Exhibition Time:Mar 7-10, 2017
The Exhibition Site:Sydney, Australia
Booth No.:560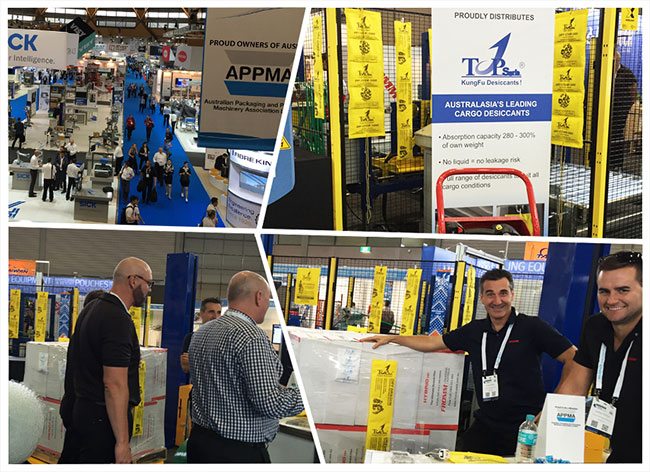 4. GARMENTECH Trade Shows in Dhaka, 2017
The Exhibition Time:Jan 18-20, 2017
The Exhibition Site:Dhaka, Bangladesh
Booth No.:1A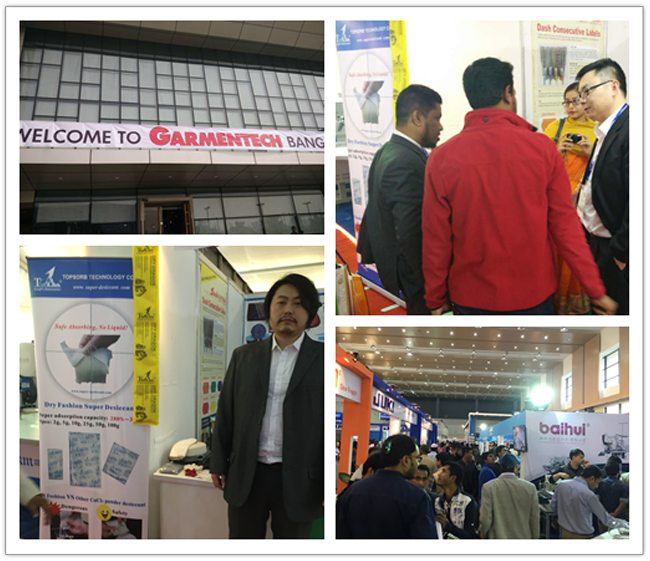 5. International Pack Expo Trade Shows in Chicago, 2016
The Exhibition Time:Nov 6-9, 2016
The Exhibition Site:Chicago, USA
TopSorb Booth No.:Lakeside Lower Hall E-9515